Cubo Ai Plus comes with 1 year of Cubo Ai Care Premium. You may activate Cubo Ai Care Premium anytime after you pair the camera to your account.

Cubo Ai Reminder: Both the Account Owner and the Admin can activate the Cubo Ai Care Premium service in the Cubo Ai App. Once Premium is activated, it cannot be paused. If you set up camera prior to your little one's arrival, we recommend activating Premium when your little one gets home to enjoy the full 1-year Premium service.

To activate Premium, simply tap the "Activate 1 Year Free" button on the App home screen.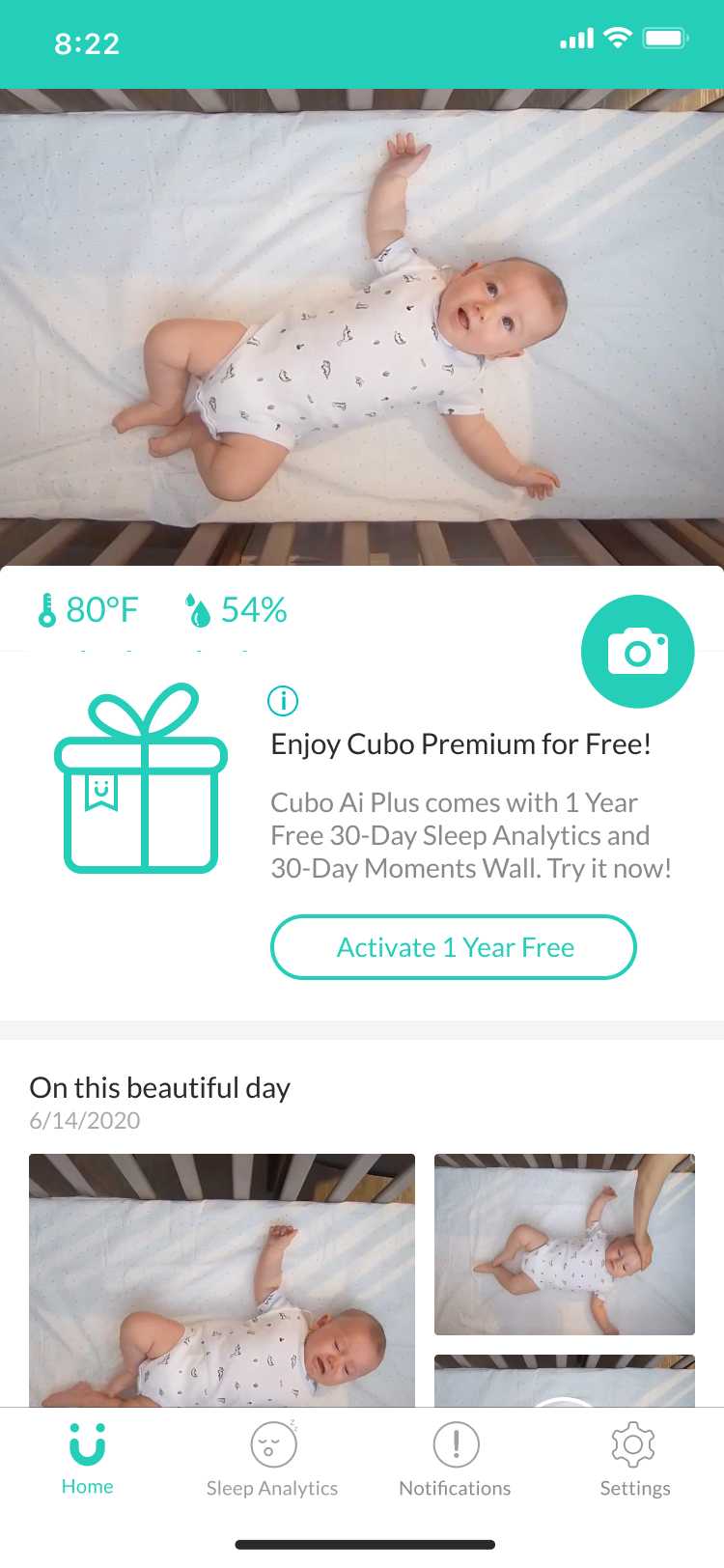 After that, it will take you to the Cubo Ai Care Premium page. Simply click on "Activate 1 Year Free" again to begin using Premium. No credit card info required!