CuboAi Lullabies are now available in the CuboAi App for you to lull your little one without using additional speakers or a sound machine!


How to use Lullabies?
The Lullabies function is only supported on the CuboAi Plus. Both the Account Owner and the Admin of the Family Sharing function can play the lullaby in CuboAi App.
Go to the Home page of CuboAi App, and simply tap on the Play icon to start playing. You may choose between classical lullabies, white noise & nature sounds from our lullaby list and adjust the volume in the app. You can also customize the length of lullaby play time or turn it on/off from the CuboAi App anytime!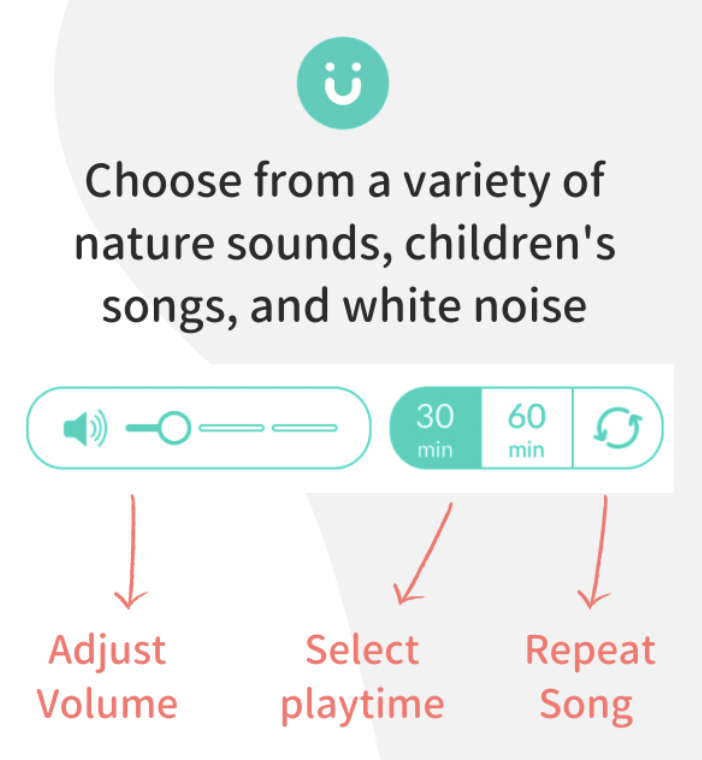 Playlist by a Music Therapist
This icon means that the song is a "Playlist by a Music Therapist" track, which requires a subscription to the CuboAi Care Ultimate plan to play this track.



🐤 CuboAi Reminders:
1. Please make sure to update your
baby monitor
's firmware and CuboAi App to the latest version.
2. Due to hardware limitations in the 1st generation
baby monitor
,
only CuboAi Plus
supports the CuboAi Lullabies function.
3. The accuracy can be affected by the sounds and noises of the room environment. Therefore, the CuboAi App will automatically pause the Cough and Cry Detections when the Lullaby function is playing.