When the CuboAi Plus detects a coughing sound, a cough alert will be sent out. This feature provides another way for parents to track Baby's health. (Cough Detection is only supported on the CuboAi Plus.)


How to enable/disable Cough Detection alerts?
The Cough Detection feature can be toggled on/off from the CuboAi App Settings > tap the connected camera on top > Cough Detection Alert.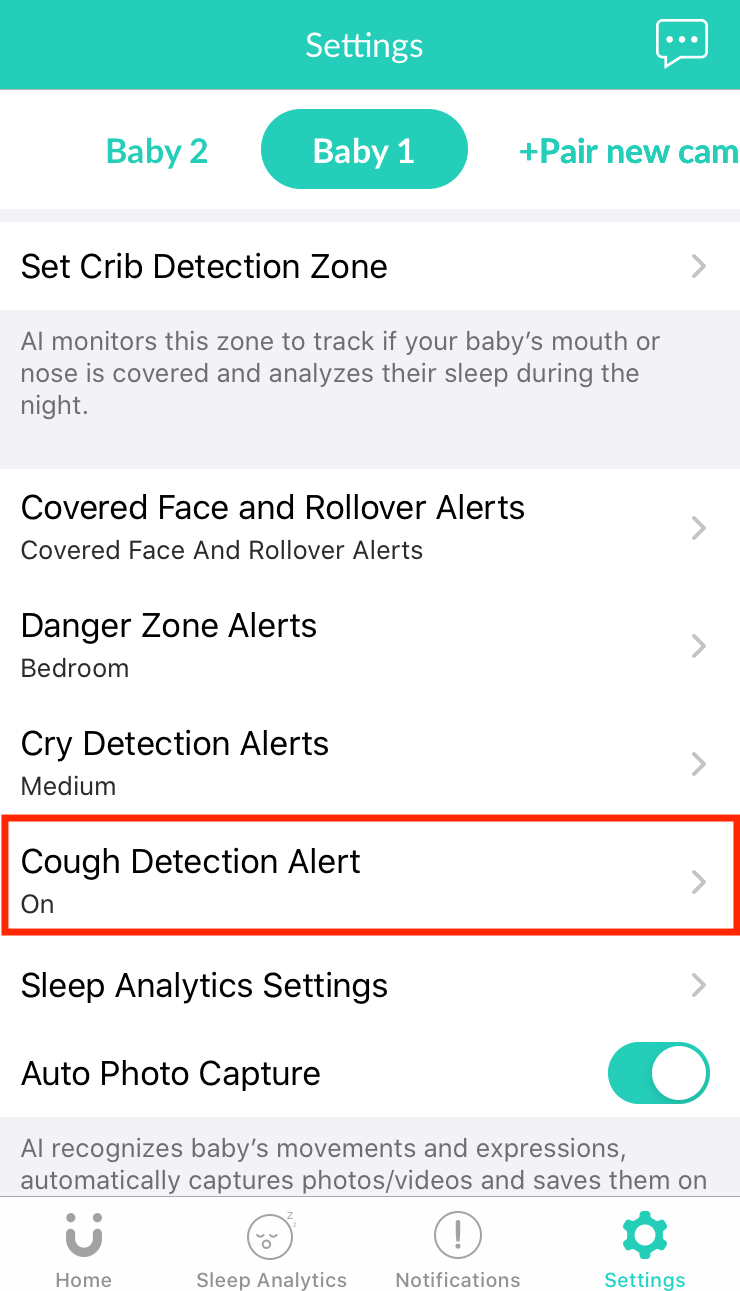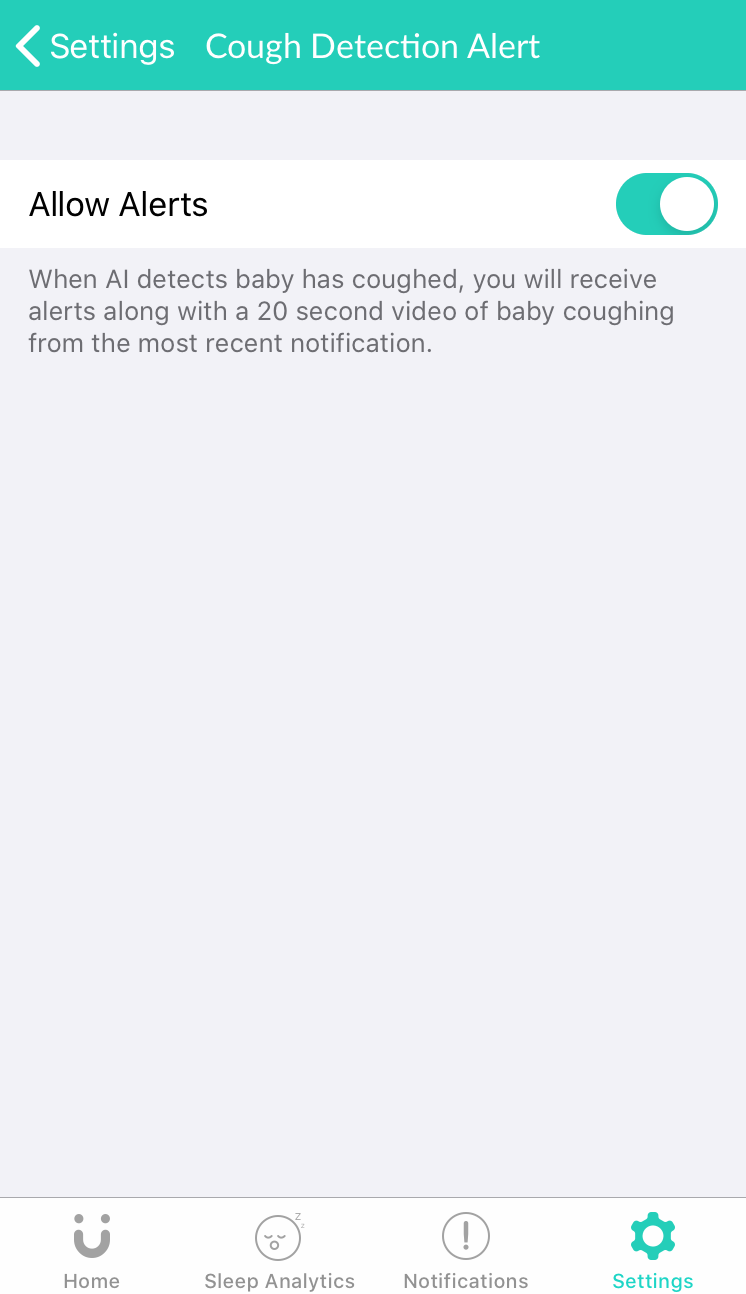 Where can I see/review the previous Cough Detection events?
The CuboAi app consolidates the Cough Detection events along with all other notifications from the previous 7 days in the Notifications Tab. You will receive alerts along with a 20-second video of Baby coughing from the most recent Cough Detection notification.


Notes:
The algorithm of CuboAi's Cough Detection cannot differentiate the coughing sound between babies and parents. As such,if an adult has coughed near the camera, the CuboAi App may also be triggered to send out the Cough Alert.
The accuracy of the Cough Detection can be affected by the sounds and noises of the room environment. Therefore, the CuboAi App will automatically pause the Cough and Cry Detections when the Lullaby function is playing.