Cubo Ai Plus comes with 3 different stand options - Crib Attachment, Floor Base, and Mobile Stand to fit your little ones' needs during different stages of their growth. (If you have a Cubo Ai instead, please refer to the article for Cubo Ai.)
Note: The Crib Attachment and Floor Base need to be used with the U-Shaped Camera Holder, L-Shaped Stand Element, Stand Elements & Connectors. The assembled stand height is ~ 4'5" / 135cm and the height of the Cubo camera is ~ 4.3" / 11cm.
(1) Crib Attachment (to be used with 3m cable): The Crib attachment is designed to attach to the spindles of your baby's crib. Note that the gap between spindles should be less than 2.7" / 7cm. Cubo camera's height can be adjusted by changing the position of the bed clamp. This saves space and can be transported with the crib for convenience.

Crib Attachment Height: 7.1" / 18cm

Made out of a material similar in texture to a yoga mat, the clamping bed attachment slides in between two spindles of a crib, enabling the stand to fit snugly into many different sized cribs.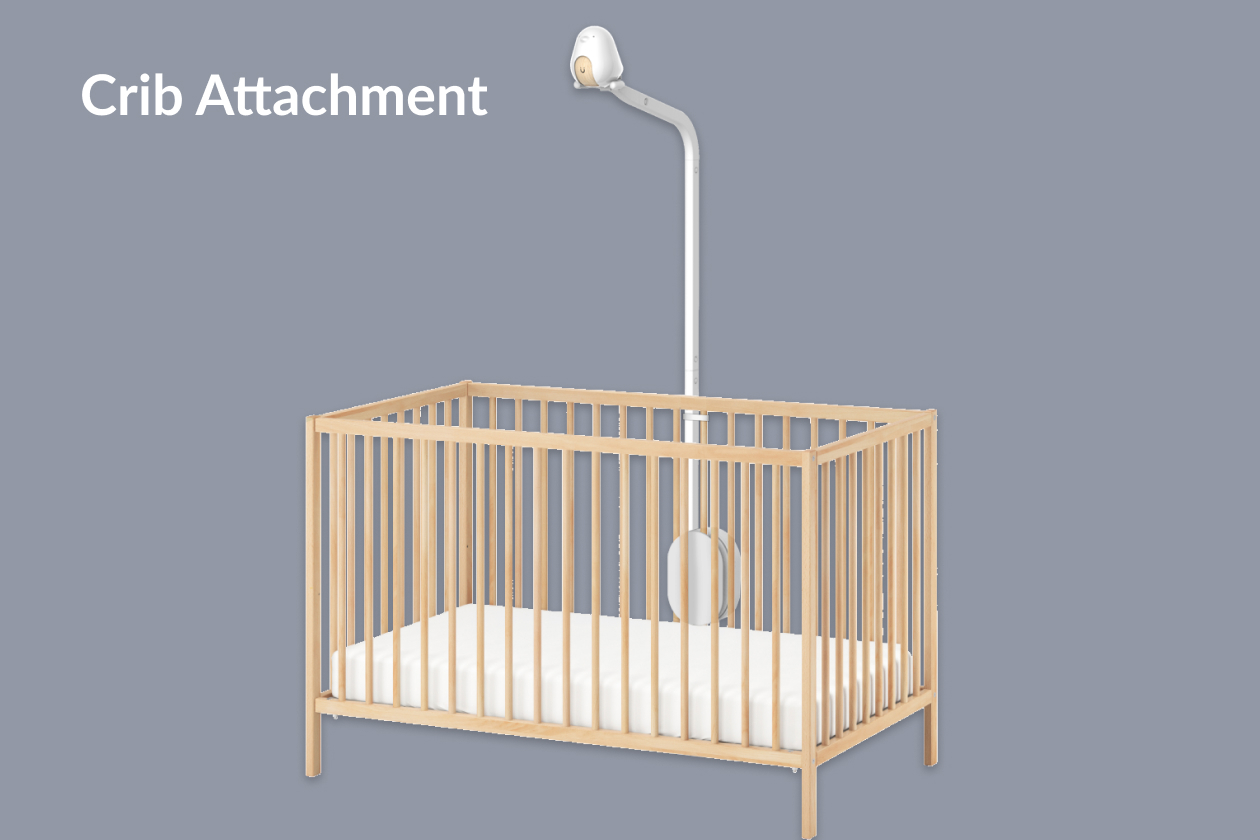 🐤 Cubo Reminder:The crib attachment can only be used between spindles that are at most 2.7" / 7cm apart.
(2) Floor Base (to be used with 3m cable): The Floor Base stands on the floor and has a tall neck (about 5 feet) on top of which Cubo sits. This can be used when your baby grows out of their crib since it does not require attachment. The Floor Stand was designed to freely move around as needed. Once assembled, the Floor Stand base can be slid under the crib.

Floor Base Height: 2" / 5cm
Floor Base Diameter: 11.4" / 29cm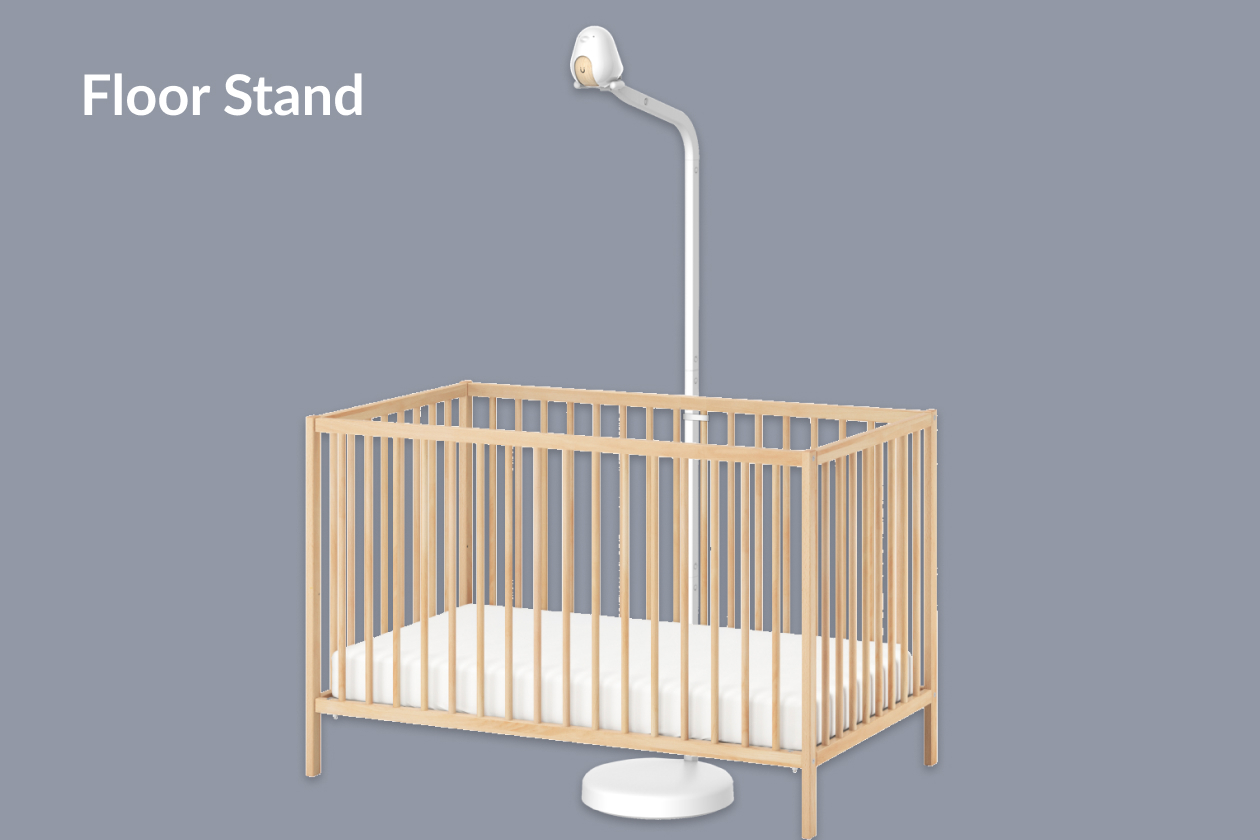 (3) The "Mobile Stand" is a small docking station for Cubo attached to a ~7 ft. (200cm) long cord. This stand is designed for when you're on the go, whether you're traveling or just want to set up in a different room of the house. This mobile stand also turns Cubo Ai into a toddler cam when your little one starts crawling or walking around the house!