CuboAi/CuboAi Plus
CuboAi's serial number starts with "CQ" (Cubo Ai) or "CB" (CuboAi Plus) and can be found on the bottom of the baby monitor. You'll need to remove CuboAi/CuboAi Plus from the stand to see the serial number. Alternatively, the serial number can also be found on the box sleeve.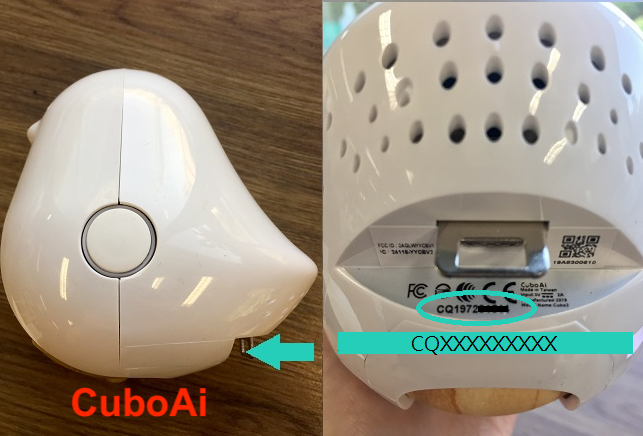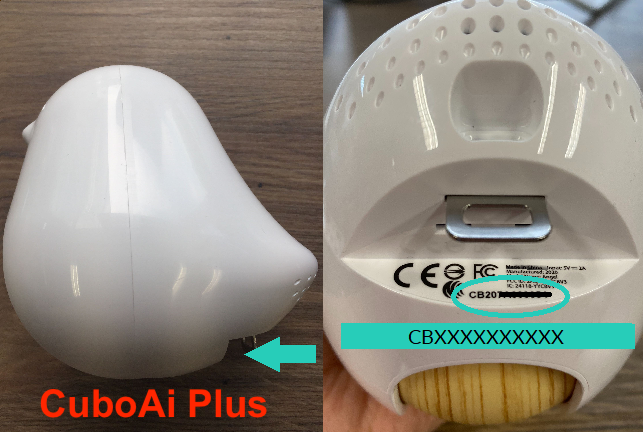 Sleep Sensor Pad
The serial number is located on the bottom of the Sleep Sensor Pad underneath the barcode, and starts with "CM".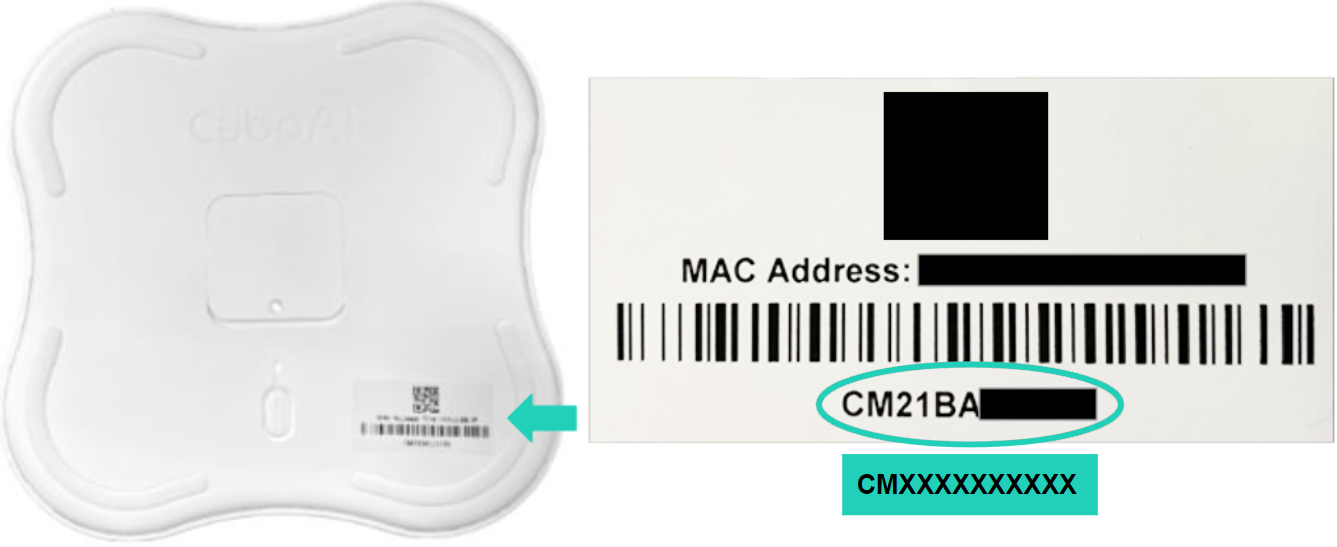 Smart Temp
The serial number of the Smart Temp is an 11 digit number starting with "2xxxxxxxxxx" and can be found in the following two places:
1. On the back of the Smart Temp packaging box on a sticker on the bottom left hand corner.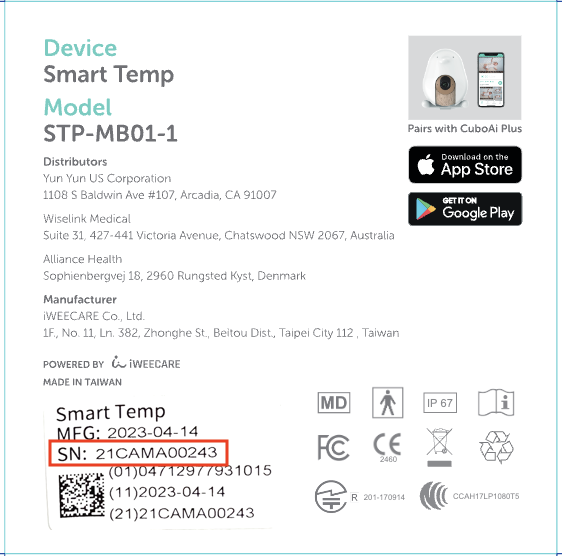 2. On the sticker stuck onto the Smart Temp just below the power button.