The Cubo Ai app is now available for the iPad! We've heard the requests of our Cubo Ai parents and family members to have more device options when viewing the Cubo Ai app. Therefore, we've made a dedicated iPad app to make viewing the Cubo Ai app even more accessible!


You can download the Cubo Ai iPad app here.


Cubo Ai Reminder: The Cubo Ai iPad app is only compatible with the iPad OS 10 or higher. We do not recommend using the iPad mini or any iPads including and older than the iPad Air 2 since your experience may be affected by slower processor performance.


As the functionality of the iPad app is similar to the main Cubo Ai app, please visit the Cubo Ai app Help Centre articles for more information on how to navigate the Cubo Ai app here.


What Functions and Features are new on the Cubo Ai iPad app?
Night Light on/off switch on the main screen for easy accessibility
Separate photo/video taking button for the main screen
You can now view the live feed on full screen mode at a screen ratio of 23:16 (for older iPad models with a screen ratio of 4:3, you may need to drag your screen around in a horizontal direction to get the full live feed view).



Where is the Moments Wall located on the Cubo Ai iPad App?
The Moments Wall is now located in the menu on the bottom left hand corner. Simply click on the menu on the bottom left hand side of the screen, select "Moments Wall", then you'll be able to see the cute photos and videos snapped of your little one!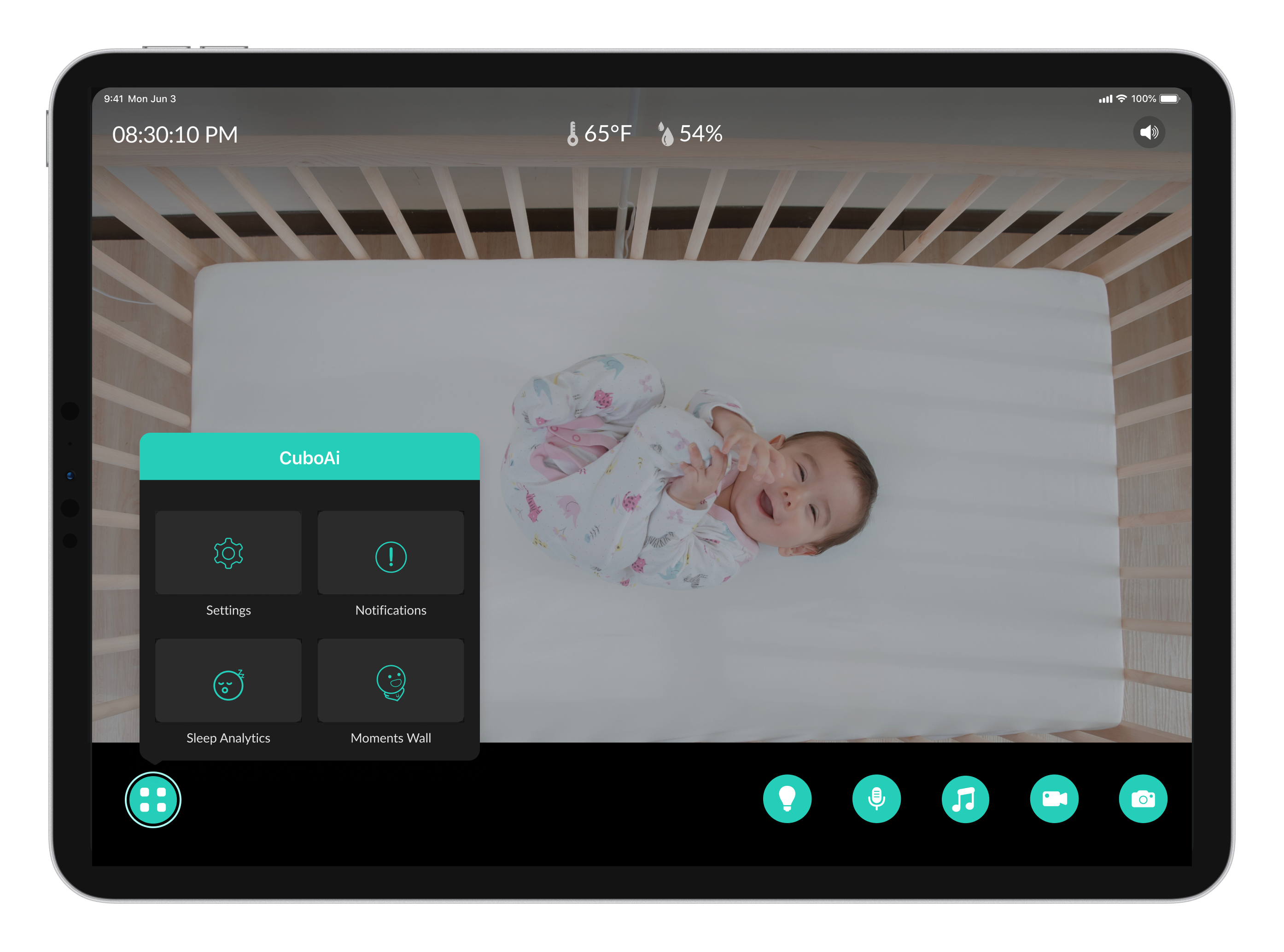 Why does the live feed stop playing when I'm viewing the video on the Notifications page?
In order to ensure that the notification video will be able to run smoothly, the live feed will temporarily be paused until the video has been exited or has finished playing.