Firmware updates are released regularly to improve product functions and fix bugs. When there's an update available, you will receive a push notification on the Notifications Tab. To manually update your Cubo's firmware, please navigate to your Cubo App Settings > Tap the Camera to Update > Camera Settings > Firmware Version > Tap the Update button.
*If you do not see the latest firmware version or the Update button, please help power cycle Cubo by unplugging and plugging it back in and allow 5-10 minutes for the Update button to show up.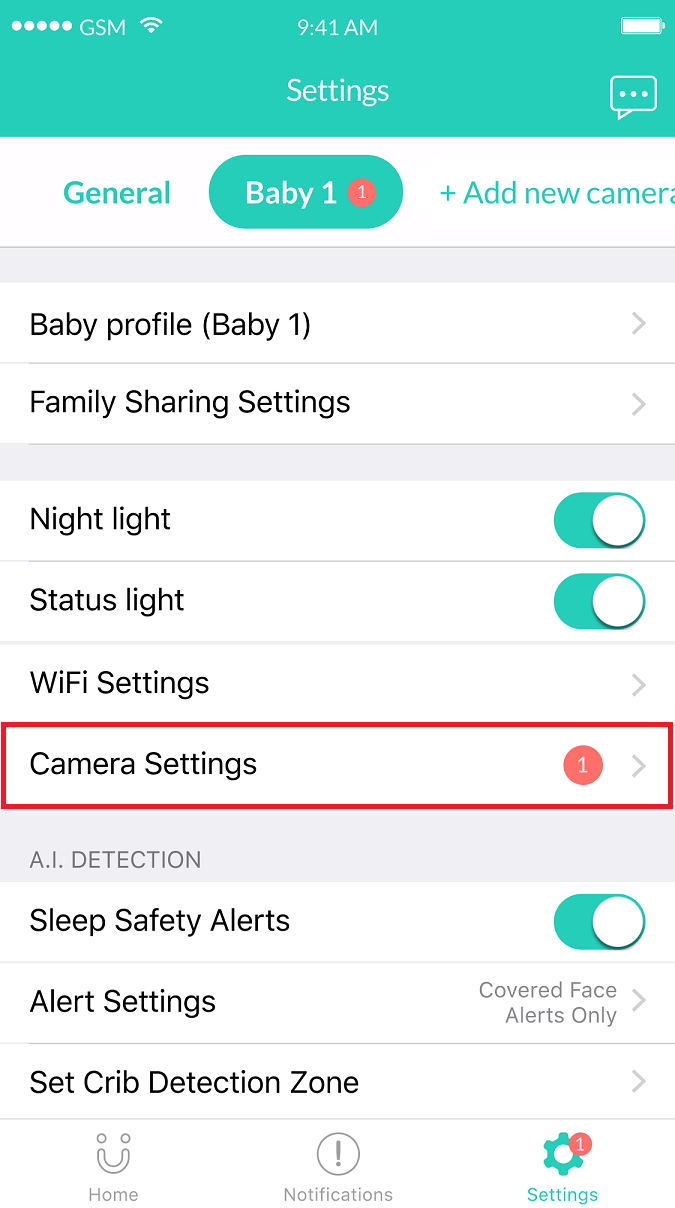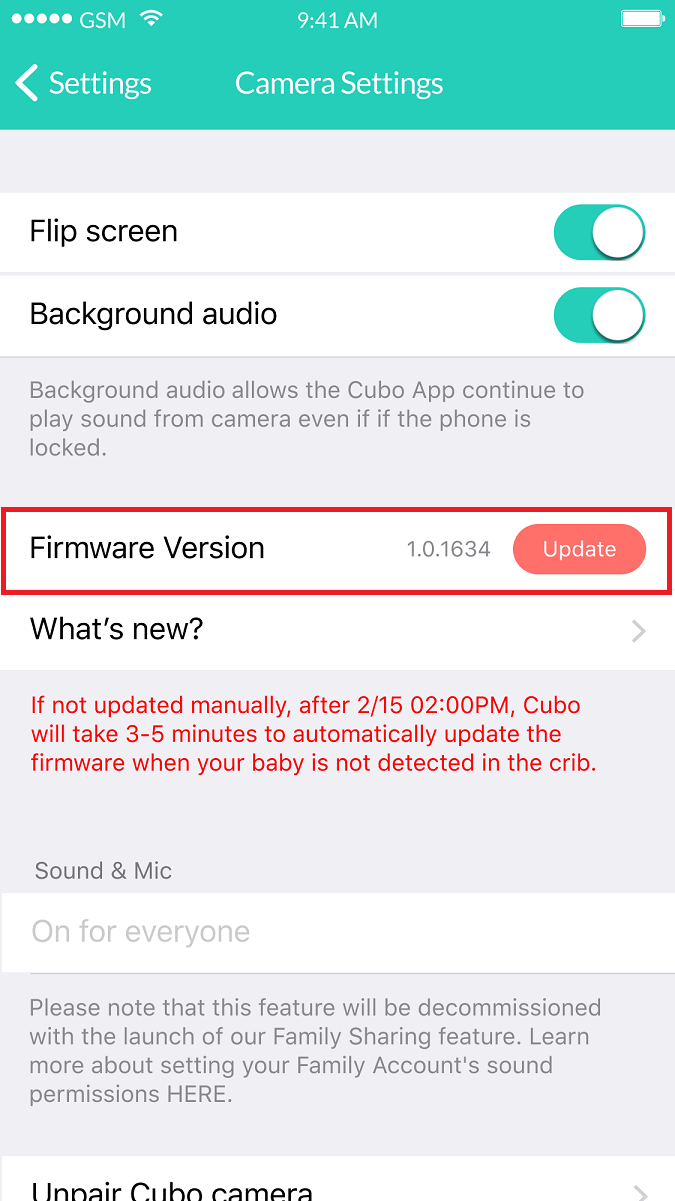 To ensure the best Cubo experience, we recommend updating your Cubo's firmware as soon as possible after receiving the update notification or by the date specified in the App. An automatic update will take place if the firmware is not updated by the date specified in the App. A reminder notification will be sent 24 hours prior to the automatic update. After that, the firmware update will take place when the baby is not detected in the crib and when no one is logged in to view the live stream.


Cubo Reminder: If you have multiple Cubos, please make sure to go through the manual update process for all the cameras.
When firmware update is in progress, Cubo Ai will flash aqua blue / Cubo Ai Plus will go through a silent update and flash blinking white/green light while reconnecting to the Wi-Fi when the status light is on. You will see "Cubo is updating" in the live feed. Cubo will reboot after the update, please wait for the Status Light to turn back into "yellow" or "blue" on Cubo Ai and "green" or "blue" on Cubo Ai Plusor for the live feed to go back in the App for both Cubo Ai & Cubo Ai Plus.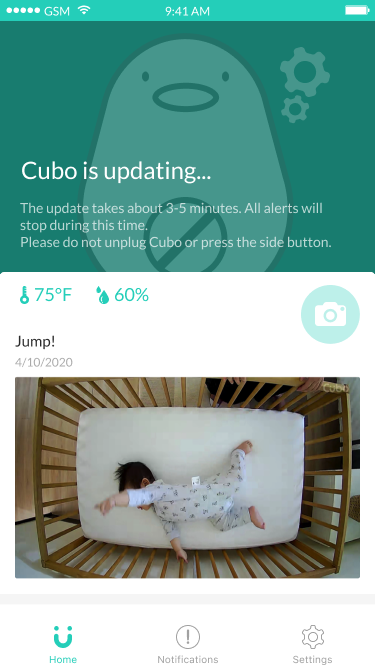 Please do not unplug Cubo when a firmware update is in progress. If for any reason Cubo is disconnected from the power source during the update, Cubo will automatically resume the update once it has been connected to power again.



🐤
Not sure if your firmware is up to date?
Check your current firmware version in Cubo App
Settings
> Tap the camera on top >
Camera Settings
>
Firmware Version.