8. Settings - Background Audio
10. Sharing Your Account with Family and Friends

1. Home Screen

You may access the following features from the Home tab:
Live stream: Watch a live stream of your little one. Tap on the live feed to switch to full screen mode or double-tap/pinch on your live feed to zoom in on the video.
CuboAi Tip: You may double-tap or pinch to zoom in on the live feed while on regular screen (iOS only) or full screen mode (iOS/Android). (*Note: the zoom in gesture differs between mobile devices.)

To take a photo: Tap the camera icon to take a photo of your little one any time, anywhere!

To record a video: Tap and hold the camera icon to film a video of your little one at any time!

Temperature and Humidity: Shown on both the Home Screen and on Full Screen mode.

Menu icon: To toggle the Night Light, Background Audio and Sleep Mode features on/off

Lullaby Schedule: Set a bedtime lullaby schedule for your little one!

Sleep Sensor Pad Motion Status: Shows the current status of the connected Sleep Sensor Pad

Moments Wall: Shows the auto captured photos/videos taken by CuboAi of your little one!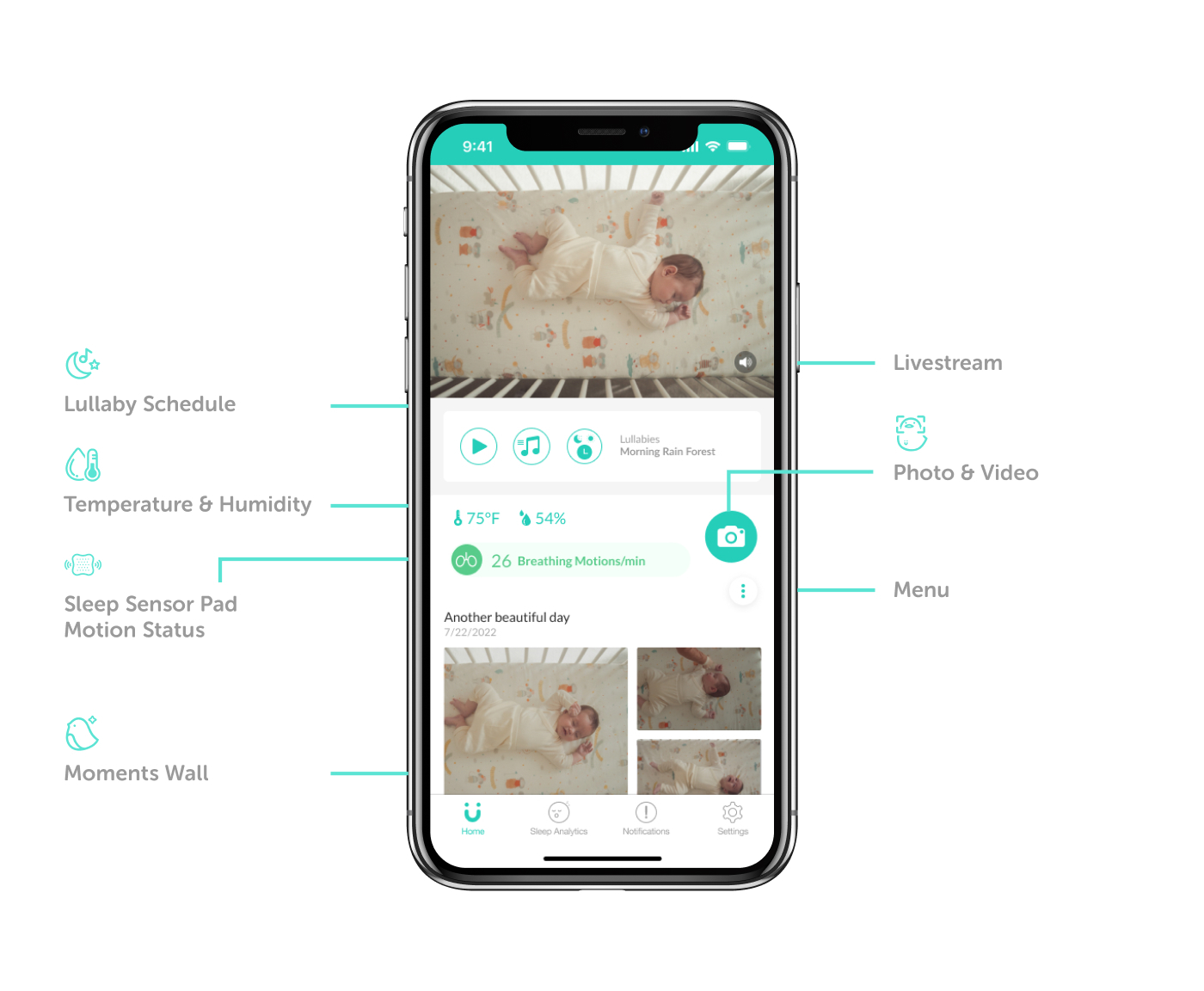 2. Moments Wall
The Auto Photo Capture recognizes and takes pictures of Baby's large or unique movements such as turning over, kicking, twisting, biting their hands/feet, staring at the camera lens, crying, or just generally smiling. All the photos are arranged in reverse chronological order with most recent ones on top.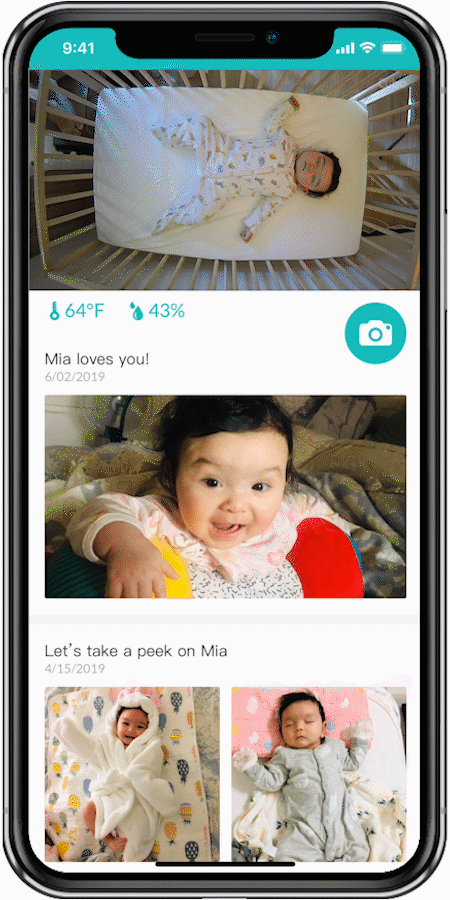 3. Full Screen Features
Tap on the Live Feed on the Home Screen to go into full screen mode and utilize the following features:
To take a photo: Tap the camera icon on the bottom right corner to take a photo of your little one any time, anywhere! The photos will be automatically saved to your camera roll.

To record a video (Full Screen mode): Tap the video icon to record a video of your little one at any time during live streaming! Tap again when you are done.
If you'd like to record clips during playback, we suggest using the screen recording function in your phone or download the screen recording app. Also feel free to refer to CuboAi Premium subscription service!

2-Way Audio (Full Screen mode): Say hello to Baby anytime using the 2-Way Audio function. Press and hold the microphone button to start talking to your baby, and release the button when you finish talking.


Note: To reduce any echo generated during use of the 2-Way Audio feature, th

e

baby monitor

will stop transmitting the sound received from the streaming environment, thus you won't be able to hear the sound from the baby monitor while pressing the Microphone icon.

18 Hour Playback (Full Screen mode, including 15-sec fast forward & rewind buttons): You may review the live feed history by scrolling back and forth to see the events that happened in the last 18 hours. (The white bar on the timeline indicates the period when your little one's detected in the crib. After Sleep Reports has been activated, you may also view other events markers on the timeline.)


4. Sleep Reports
By activating the Sleep Reports, you'll receive a sleep report every morning for comprehensive information that helps you understand Baby's sleep patterns and sleep habits. For more detailed info, please refer to Sleep Reports.
5. Notifications

You may review Covered Face/Rollover, Danger Zone entry, Cry Detection, Temperature/Humidity Detection alerts on the Notifications Tab. The alerts will be available for review up to the last 7 days.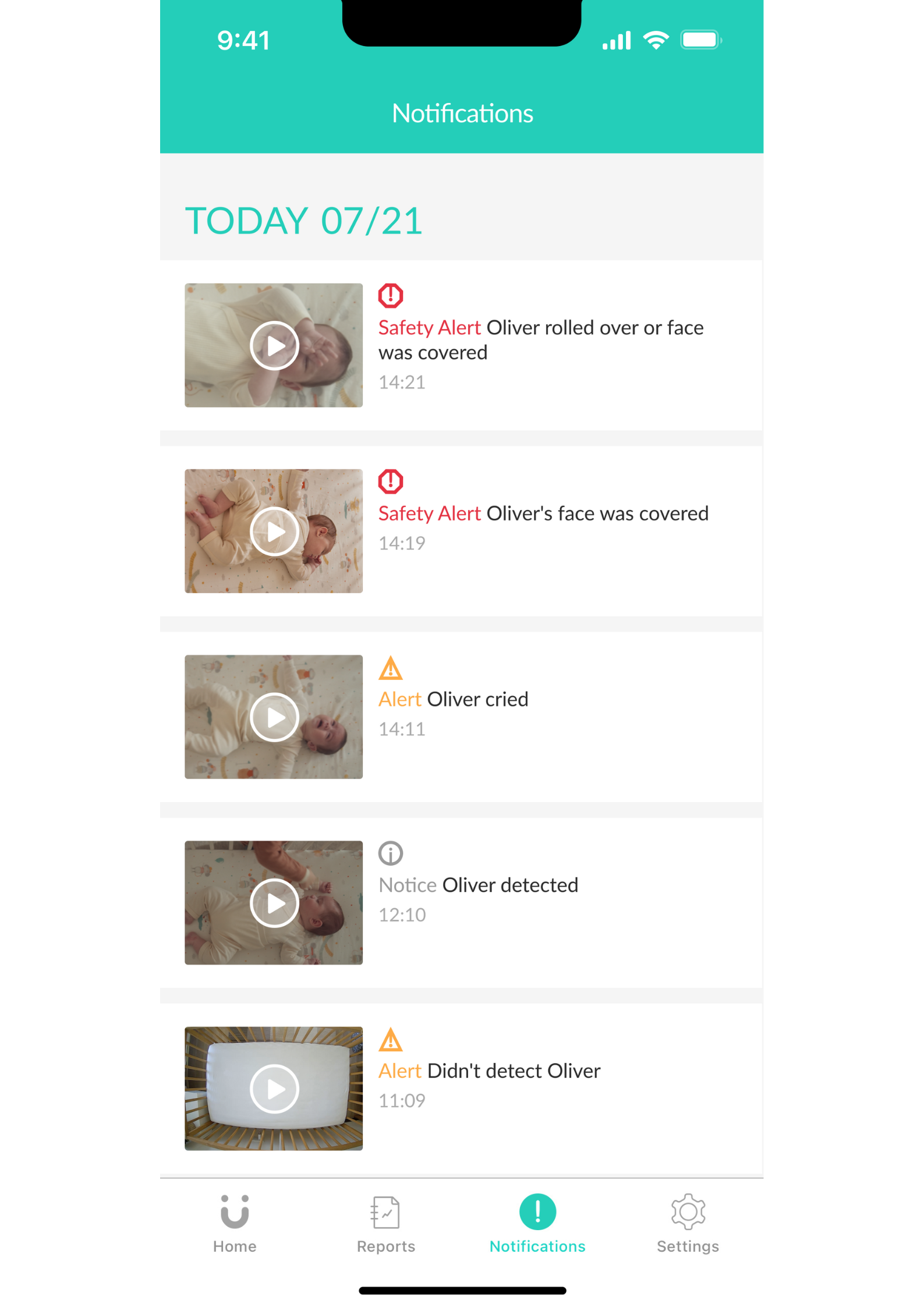 6. Settings - Baby Profile
Update your little one's profile by going into CuboAi App Settings > tap your connected baby monitor on top > Baby Profile. Simply fill out Baby's name, birthday, and gender so we can customize your CuboAi/CuboAi Plus experience (e.g. Baby's name in your alerts, birthday messages etc.)
NOTE: Only the Main Account owner can update the Baby Profile.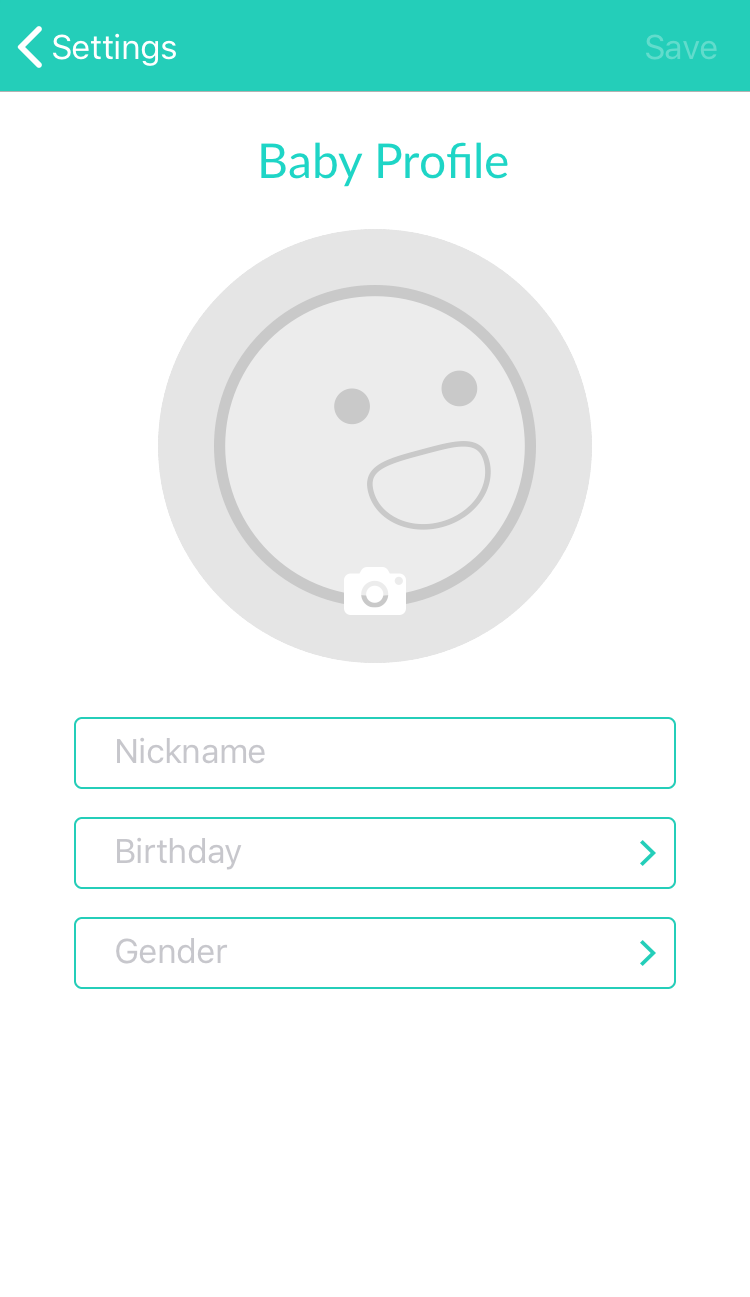 7. Settings - Night Light
CuboAi/CuboAi Plus comes with a small night light that faces backwards and can be turned on/off by:
In-app control: Cubo Ai App Settings > Tap the baby monitor connected on top > Camera > toggle on/off Night Light

Pressing the multi-purpose button on CuboAi/CuboAi Plus
8. Settings - Flip Screen/Background Audio
If you would like to flip the view of your live feed from left to right and vice versa, please go to Settings--> Camera Setttings and toggle on the "Flip Screen" setting.

Also, if you'd like to keep an ear out for your little one, simply switch on Background Audio from the same settings page. You may continue doing other tasks on your phone or have your screen locked and continue to listen in.


CuboAi Reminder: If you are playing music or games in other apps, the background audio will keep playing at the same time unless the CuboAi app gets closed automatically by the phone's OS in order to ensure optimal device performance.
9. Offline Notification
In the event that CuboAi/CuboAi Plus loses connection to Wi-Fi for 5 minutes and above, the App will send a notification to make sure parents are aware of this situation and can check on the connection as soon as possible.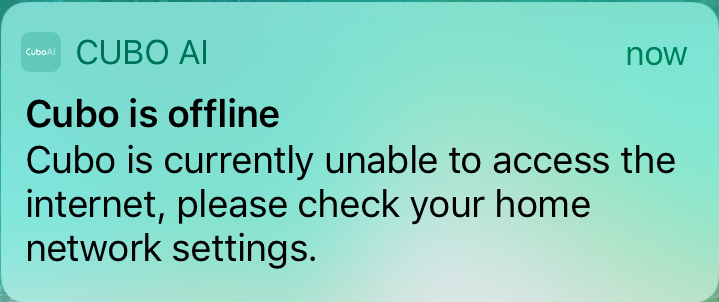 Please check your Wi-Fi status to make sure the baby monitor stays connected:
Check your Wi-Fi bandwidth using

fast.com/ (A download/upload speed of at least 5 Mbps is required. If there are multiple devices connected to CuboAi/CuboAi Plus at the same time, the

baby monitor

will require a higher speed to maintain the stability of live streaming and other functions.

If the Wi-Fi speed is higher than 5 Mbps but you are still experiencing connectivity issues, it is likely that the Wi-Fi strength is too weak. You may install a Wi-Fi extender to increase the Wi-Fi strength.
10. Sharing Your Account with Family and Friends
The CuboAi App supports up to 8 concurrent logins. You may share your CuboAi App account login credentials with your family members to login and see your little one or use the Family Sharing function to share your CuboAi/CuboAi Plus with friends & family without sharing the login info to protect your privacy.
CuboAi Reminder: The minimum required download/upload speed is 5 Mbps. Please note that if there are multiple devices connected to CuboAi/CuboAi Plus, a higher Wi-Fi speed will be required. Please ensure that there is sufficient bandwidth for the baby monitor. When the Wi-Fi bandwidth is insufficient, there is a risk that CuboAi/CuboAi Plus' transmitting of information to the app will be hindered, potentially delaying important notifications from reaching parents.