CuboAi/CuboAi Plus comes with a 135° wide angle lens positioned on its "wooden belly". The lens can be manually rotated up or down 90°. CuboAi/CuboAi Plus was designed to only allow parents full control over the position of the camera angle so that friends and family on the app won't be able to adjust the camera lens without parents' knowledge/agreement - ensuring you and your family's privacy is protected!
🐤 CuboAi Tip: You may use the Zoom in function by double tapping or pinch the video stream.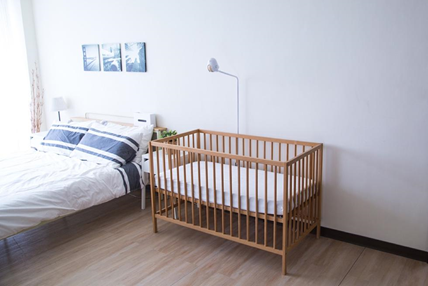 If you'd like to temporarily set up the baby monitor in a different room (ie. the living room), you may use the Mobile Stand and adjust the baby monitor to a horizontal view.