1. How Does Cubo's AI Detection Work?
If Sleep Safety Alerts is turned on, when the baby is placed in the crib, Cubo will first confirm that it detects the baby. Within approximately 90 seconds, you will receive the Baby Detected Alert on your App, activating the AI detection function.
Based on the baby's movement, positioning, and face visibility in the crib, Cubo will determine if an alert needs to be sent. In the event that Cubo detects the baby rolling over or if the mouth and/or nose is covered, an alert will be sent to the Cubo App. 

To ensure that your baby is sleeping safely and soundly, Cubo will examine the crib based on movements detected or re-examine regularly to proactively detect if any Covered Face/Rollover events arise.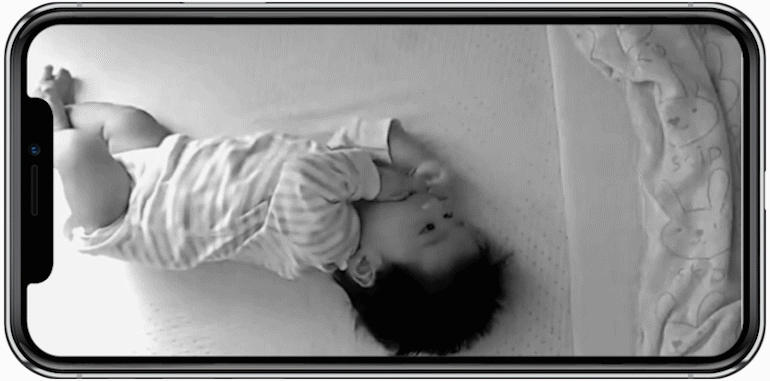 2. Ideal Setup
The stand (floor stand or crib attachment) is required to utilize Cubo's Covered Face Alert function. Cubo is most effective when it is placed directly above the crib with the camera looking directly down at the baby, and your crib filling the full screen. This view angle is required to correctly determine the baby's posture. If the camera is not set up in this recommended position, it may cause Cubo's AI to misjudge the events occurring and may result in inaccurate detection.



3. What Might Cause Inaccurate Detection?
The following setup may cause inaccurate AI detection due to inadequate camera positioning. Please ensure that the camera is properly set up to minimize error notifications.
If Cubo is positioned too far or too high from the crib, and if the camera angle is not positioned directly down at the crib.

If there is too much stuff in the crib (ie. pillows, stuffed animals, toys)

Cubo AI was designed to detect one baby at a time. If there is more than one baby in the crib, the AI detection will not be able to function properly
*Note: the AAP recommends that cribs contain no blankets, pillows, stuffed toys, or bumper pads placed around your baby. Babies can roll into any of these items resulting in an air flow blockage.
4. Baby in Crib Detection
Baby Detected in Crib
Even if you are not at home with your baby, Cubo can keep you updated on your baby's status. In addition to being able to log into the Cubo App and view your baby whenever you'd like, Cubo will also inform you when your baby has been placed into the crib.


Baby Not Detected in Crib
If Cubo detects that the baby is not in the crib, or if their whole body is covered by an object such as a blanket, our AI will register that there is no baby in the crib and send a notification to your app in case something's wrong.
If an object has fully covered the baby, potentially causing an airway obstruction, it is critical that the parents are notified so that they can see what is going on. Parents can have peace of mind when they lay their baby down into the crib knowing that they'll be notified if a situation arises where they need to step in.


5. Notifications/Alerts
When Cubo detects a Covered Face or Rollover event, a notification will be sent so parents so they may investigate. Parents will also be able to preview photos that Cubo has taken of the crib to get a better idea of why the notification was sent:
iPhone: After receiving a notification, press and hold the notification banner to preview the photo of the event

Android phone: After receiving a notification, pull the notification down to preview the photo of the event
6. Review Events
You may review all the alerts and notifications on the 'Alerts Wall' to browse all previous events.  Alternatively, you can go into full screen mode in the App and review the 18 hour video playback.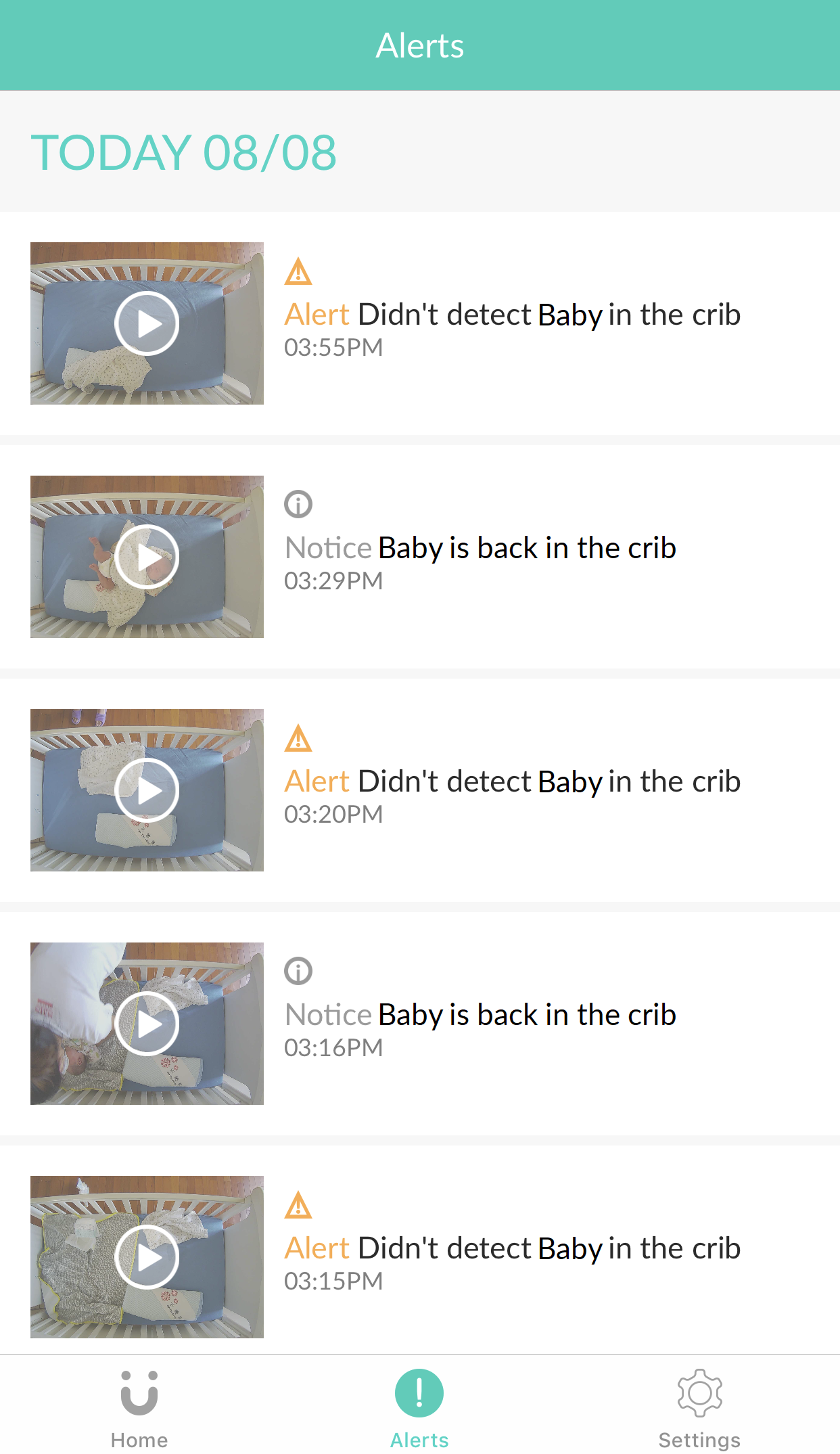 7. How to Customize the Alerts?
Cubo's Covered Face and Rollover alerts are completely customizable, so whether your little one is a stomach sleeper or he/she no longer needs Covered Face alerts, we've made it possible to disable either of these notifications without affecting any other notifications.
You may customize the notifications by going to App Settings → AI Detection → AI Options → Select Covered Face and Rollover Detection or Covered Face Detection ONLY.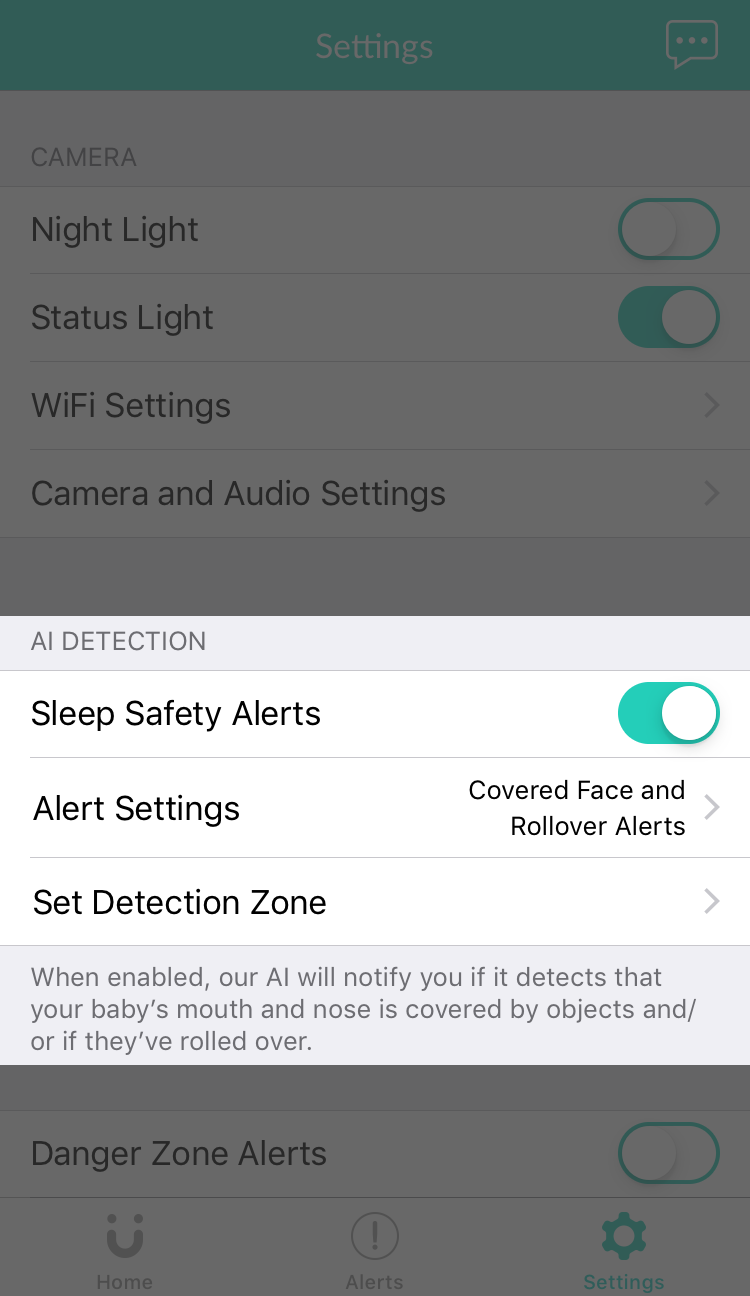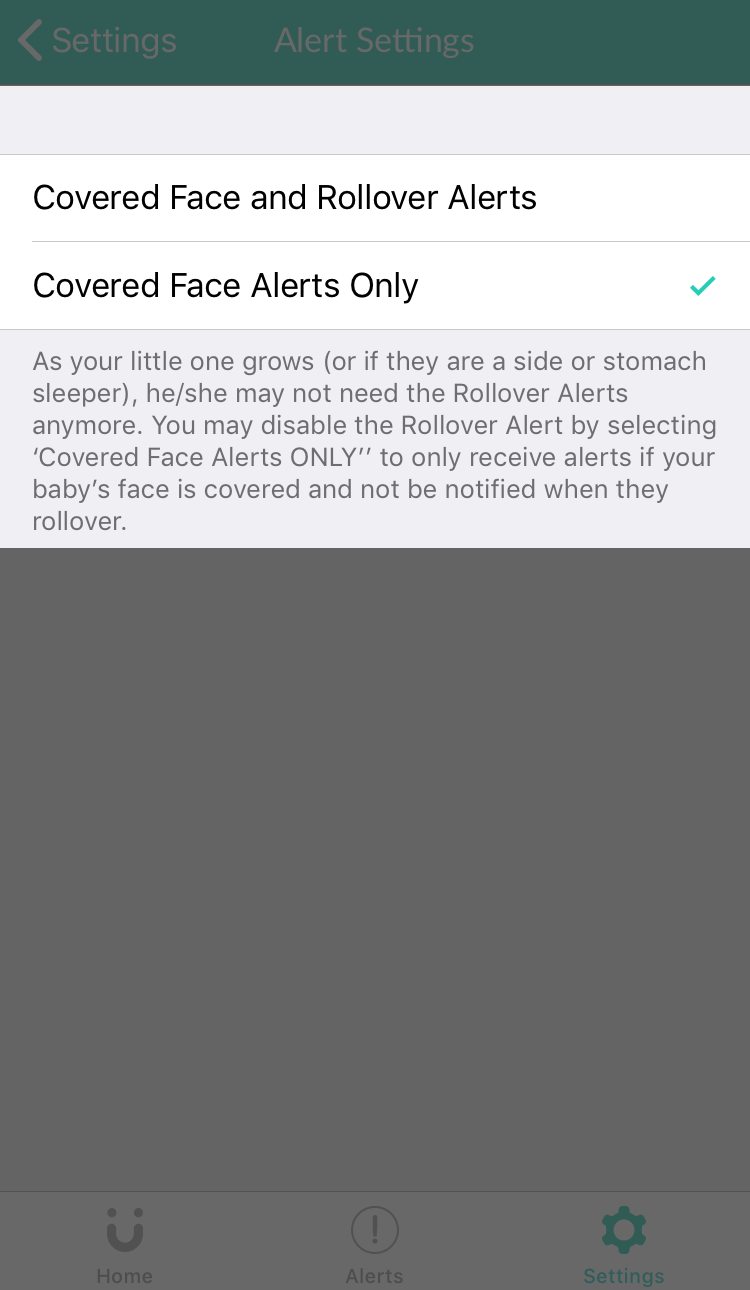 8. Sleep Safety Tips
Cubo's co-creator and pediatrician consultant Dr. Kenneth Yeh shares the following tips for new parents to ensure sleep safety for their little ones: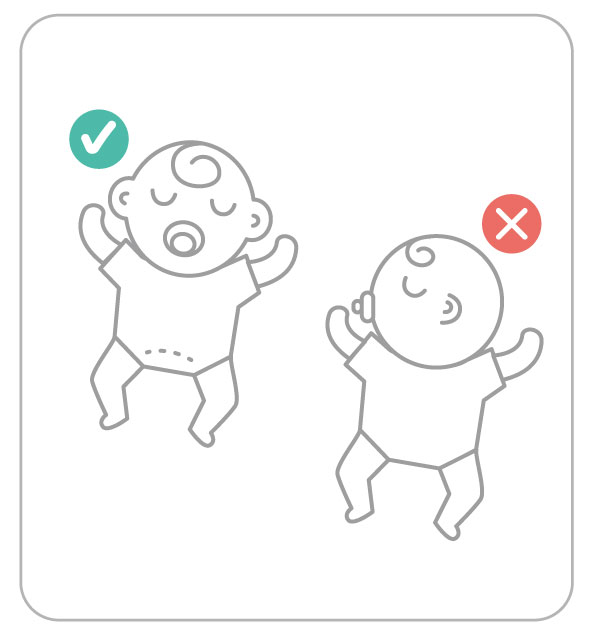 An extra bumper pad is not required for the crib railing.

The baby should not share the same bed as the parents. 

Please refrain from having pillows, toys or blankets in the crib.

Wearing a one-piece pajama lowers the risk that clothing will cover the face.

The mattress should be firm enough to not cause airway obstruction due to mattress sag.